Most videos of the June session are already online (here)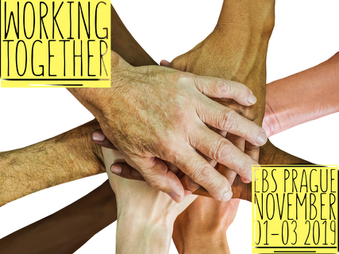 EBS June 8 - 10, 2019
The 2019 EBS session in Prague will be devoted to the topic of public preaching and teaching of the Bible.
Topics will include the importance of the proclamation of the Word, techniques for
preparing messages Biblical interpretation, and opening a dialogue about women's role in public speaking. As a community with convictions about the power of the word of God, we are excited to spend three days together improving our effectiveness in studying and communicating God's word. The program is quite diverse with sessions designed to inspire, train and equip us to communicate
God's will more effectively to those around us.
Saturday Morning Session with ESOM
Classes :
1. Preach the Word
Theme: The case for preaching
2. They Spoke So Effectively
Theme: The desire to be more effective
Saturday Afternoon Session
 Practical classes on public speaking:
Four themes from the book Biblical Preaching by Haddon Robinson
Special Session:
Public Ministry: Discussion of our interpretation, church culture and current practice with men's and women's roles
Sunday Morning Service with ESOM
Sermon: Speaking about Jesus with Great Fervor
 Sunday Afternoon Session with ESOM
Women's Program
Class:
Teaching and Training Women
Practical workshops
Men's Program
Classes:
1.Finding Opportunities for the Teaching and Training of Women
2. Devote Yourself to Public Preaching and Teaching
Practical Workshops
 Monday Morning Session
Practical Bible Interpretation 
Where & When?
 June  8 - 10, 2019
in Prague
Accomodation:
Hotel Floret
 Květnové Náměstí 391 · 252 43 Prŭhonice